Medical uncertainty is a problem that burdens both group insurance policy buyers and members. Did you know just 5% of a population accounts for over 55% of health care costs? These highly complex, critical or chronic cases are often worsened by misdiagnoses or medical errors, which are common in the health care system. Nearly every American will experience a medical error at some point in their lives. They are also extremely costly, as medical errors claim up to 250,000 or more lives and waste nearly $1 trillion each year.
Best Doctors identifies and solves the most complex, critical and costly problems in health care by combining data analytics and top clinical talent with our highly personal methodology across a global network.
28+
Years health care leadership
75%
Of treatments changed
OVERVIEW DEMONSTRATING ROI RELATED DOWNLOADS
the solution to medical uncertainty
Individuals utilize our services for:
Expert second opinions
Critical care support
Help finding local PCPs or specialists
Collected and organized medical records
Treatment decision support
You should consider introducing Best Doctors to a client when:
The client is driven to be a top employer in their market sector
The client is concerned about high drug costs for chronic conditions
The client has challenging short and/or long term disability claimants
The client wants to retain and attract top talent and create a competitive benefits package
The client wants to increase employee engagement and reduce absenteeism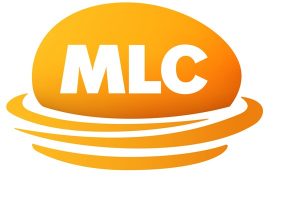 CASE STUDY:
MLC Corporate Super
The client had three main objectives:
Increase the coverage of existing clients with IP to age 65 (5% at start).
Increase new sales through their new promotion, Point of Difference.
Use Best Doctors as a hook to increase retention.
The launch campaign also incorporated an employer mailing, employee mailing for existing IP to 65 members and a press release, but the real success was achieved through Best Doctors active client management. Key strategies included:
Training each salesperson on the MLC sales team, building trust and demonstrating our value in the process.
Working with the sales team to develop a plan to have each Relationship Manager accountable for leveraging Best Doctors from a sales and retention perspective.
Segmenting the existing client base creating an engagement plan that enables our account team to focus on the high value clients.
Setting specific time frames and service levels for our engagement with existing clients.
As a result, MLC launched Best Doctors into their MasterKey Business Super product for the members who had IP to 65.
Best Doctors was the headline of MLC's annual product upgrade and was launched via a national road show. Best Doctors presented to around 150 advisers and key employers and the response was fantastic, with a number of employers upgrading immediately to IP to 65.
Working with clients to understand their needs and build a bespoke employee communication plan, leveraging marketing tools such as, posters, fliers, emails, articles, video presentation, employee workshops.
Meeting monthly with the business owners to review engagement and utilization.
Reporting monthly to MLC-covering client and adviser engagement activity as well as utilization.
MLC offered its clients the Best Doctors services, which allowed them to get an expert second opinion when they were facing medical uncertainty. Best Doctors collected members' medical records and had them reviewed by world-renowned expert physicians who specialize in their conditions. The experts ensured members' diagnoses were accurate and they had the best treatment options. Then, members received the experts' findings in thorough, easy-to-understand reports.
RESULTS
The success achieved in the first year led to MLC extending Best Doctors to all IP clients, which was an additional 100,000 policies. Best Doctors given MLC the edge in winning many large accounts, such as Quantas, Energy Super and Rio Tinto.
100% increase in member numbers in the first year
3:1 ROI in just the first 6 months
$740K+ in revenue after expanding to all IP policies
100K+ new IP members