Member Story: Cathy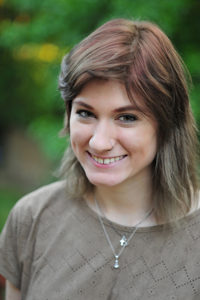 BEST DOCTORS GAVE CATHY THE CONFIDENCE TO FACE HER FEARS AND ANXIETY
Cathy sank into a debilitating depression following a medical procedure to address a long-standing health issue. Plagued by anxiety, she was unable to return to work and her friendships were affected, as she was reluctant to leave her house. It wasn't until Cathy received counseling from a Best Doctors psychologist that she was able to overcome her anxiety and regain control of her life.
Cathy's troubles began after she underwent a colostomy, a surgical procedure in which a bag is attached to the abdomen to collect stools passing through the intestines. Cathy had been suffering from intestinal issues for 15 years and had undergone several surgeries, including surgical placement of an artificial sphincter.
The surgeries failed to resolve her medical condition and that's when her specialist, a colon and rectal surgeon, told her she would need to undergo a colostomy. She had initially hoped the colostomy bag would be a temporary fix, but once her doctor told her it was going to be permanent and she would live with the bag for the rest of her life, she was devastated.
She immediately fell into depression and her anxiety kicked into high gear as she worried about a variety of embarrassing potential scenarios involving the colostomy bag.
"I didn't want to go out, I was pretty much housebound. I didn't want to see people, I didn't want people to see me and think 'she has a bag.' In my mind, I thought people would look at me different."
Cathy saw her family doctor, who referred her to a clinical nurse in the same office. "I saw her a couple of times, but only sank into a deeper depression," Cathy said, adding that the nurse suggested that Cathy seek other professional help. Cathy returned to her family doctor and was put on anti-depressant medication.
Off work and on long-term disability, Cathy was connected with Best Doctors' mental health program, a service she had access to through her insurance policy, following an assessment by her case manager. Cathy then received a call from a Best Doctors Client Advocate, who administered a series of questionnaires over the phone.
Cathy was then referred to a Best Doctors psychologist. She initially received counseling online and by phone before deciding she would be better off seeing someone in person, especially because her anxiety was forcing her to remain housebound. As luck would have it, the psychologist's office was located less than 10 minutes from Cathy's house, making weekly in-person sessions with the Best Doctors psychologist feasible.
"I never missed a single appointment. She [the psychologist] was wonderful," Cathy said, emphasizing that even the act of having to shower and get out of the house did wonders for her anxiety.
The psychologist gave Cathy weekly exercises she would need to do on her own time to help her face her fears and combat her anxiety by pushing her out of her comfort zone. Cathy said the exercises not only helped her overcome the anxiety related to her colostomy bag, but also helped her also deal with anxiety-related issues that pre-dated her surgical operation, including a fear of driving.
"The exercises the psychologist gave me got me out of the house and got me feeling better about myself," Cathy said. "She's taught me how to live with my anxiety." Cathy added that the psychologist also got her off the anti-depressant medication: "She said I didn't need it, and I didn't."
After seeing the Best Doctors psychologist every week for a few months, Cathy's sessions are soon scheduled to end. Cathy said she has been feeling so good about herself that she is now considering a return to work. "To me, she cured me—she was somebody I needed," Cathy said.
"She's taught me how to live with my anxiety. She said I didn't need it [anti-depressants] and I didn't."