April 12, 2017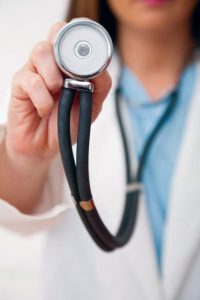 As Misdiagnosis Gets More Attention,
Highmark Adds Option For Medical Second Opinions
More than 20 percent of patients who visited a Mayo Clinic internist for a second opinion received a completely different diagnosis than they were given during a primary care visit, according to a new study.
The Mayo Clinic doctors revised diagnoses in 66 percent of the visits and confirmed initial diagnoses in 12 percent of the visits, according to the study, which examined medical records of 286 patients from 2009 and 2010.
"That was more than expected," said study coauthor James Naessens, a Mayo Clinic health services researcher. Based on earlier studies, he had expected second opinions to bring new diagnoses 5 to 10 percent of the time, he said.
The study, published in the Journal of Evaluation in Clinical Practice, used data from patients who had been referred to the clinic by a doctor, a physician's assistant or a nurse. It does not represent the experience of an average patient, Naessens said. Nevertheless, it strengthens evidence that in recent years has brought into sharper focus the problem of misdiagnosis in medicine.
"The delivery of health care has proceeded for decades with a blind spot: Diagnostic errors — inaccurate or delayed diagnoses — persist throughout all settings of care and continue to harm an unacceptable number of patients," opened a major 2015 report on misdiagnosis from the Institute of Medicine.
The report estimated 5 percent of U.S. adults seeking care each year experience an error in diagnosis, and that diagnostic errors contribute to about 10 percent of patient deaths.
Against that backdrop, insurer Highmark Inc. has hired a company called Best Doctors to review patient medical records of about 200 to 300 people to see if the company can improve patient outcomes or reduce costs.