North American Medical Advisory Board
Best Doctors was founded by visionary physicians over 28 years ago, and our North American Medical Advisory Board perpetuates that tradition of innovative clinical leadership. Our board members are nationally-recognized titans in their fields who help guide and inspire us as we strive to support physicians in delivering extraordinary care.
Learn more about our global medical advisory board members:
European Medical Advisory Board
Australasian Medical Advisory Board
Japanese Medical Advisory Board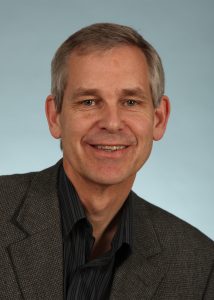 Stephen Archer, MD
Head, Department of Medicine, Queen's University, Kingston, Ontario, Canada
Dr. Archer is a native of Canada and a graduate of Queen's University in Kingston, Ontario. After interning at the Royal Columbian Hospital in New Westminster, British Columbia, he completed training in Medicine and Cardiology at the University of Minnesota. He worked at the Minneapolis VA Medical Center from 1988-97, attaining the rank of Professor of Medicine. From 1998-2007, he served as Professor of Medicine and Physiology and Director of the Cardiology Division at the University of Alberta. In April 2007, he became Chief of the Cardiology Section of the University of Chicago and Harold Hines Jr. Professor of Medicine. He is currently Professor and Head of Medicine at Queen's University.
Dr. Archer's current research, funded by NIH and CIHR, focuses on defining the role of mitochondrial fission/fusion and metabolism in oxygen-sensing/cell proliferation and translating this into pulmonary hypertension and cancer therapies. He is currently a Tier 1 Canada Research Chair in Mitochondrial Dynamics and Translational Medicine. He has published over 230 publications with 23,000 citations. His research is published in journals such as The New England Journal of Medicine, The Lancet, Circulation, Cancer Cell, the Proceedings of the National Academy of Sciences and Circulation Research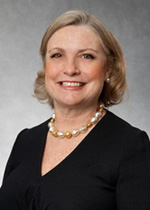 Doris K. Cope, MS, MD
Anesthesiology and Pain Medicine, Kure Pain Management
Dr. Cope is double board certified in anesthesiology and pain medicine, a life member of the Academy of Anesthesiology and has been listed among the "Best Doctors in America" every year since 1998. She is one of the top pain doctors in the United States and has been featured on national television, radio and in numerous magazines and newspapers. Dr. Cope led one of the preeminent and largest pain medicine programs in the country at the University of Pittsburgh Medical Center (UPMC), serving as a professor in the department of anesthesiology. She has written dozens of articles and abstracts on anesthesiology, chronic pain and pain medicine in top medical journals and has authored pain chapters and textbooks. Dr. Cope is a long-time member of the American Society of Anesthesiologists committee on Pain Medicine. She is currently in private pain practice in Annapolis and is the President-Elect of the Anne Arundel Medical Society.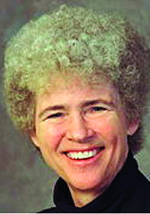 Faith Fitzgerald, MD
Professor of Internal Medicine, UC Davis School of Medicine
Dr. Fitzgerald earned her MD and trained in internal medicine at UC San Francisco and San Francisco General Hospital. Now a professor at UC Davis School of Medicine, Fitzgerald was voted by the UC Davis School of Medicine Class of 2013 students as their "2013 Outstanding Instructor." Dr. Fitzgerald is recognized for her superb diagnostic, patient care and teaching skills. At the University of California, Davis, Dr. Fitzgerald has received over three dozen teaching awards. In 1991, the American College of Physicians conferred upon her the prestigious title of "Master Physician." In 1992, she was honored by the California Medical Association with a Golden Apple lifetime academic achievement award and in 2009, American Board of Internal Medicine director emeritus Michael A. LaCombe, MD, called Fitzgerald "the single most sought-after visiting professor in the world."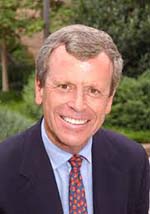 Donald Peck Leslie, MD
Medical Director, Shepherd Center;
Clinical Professor, Emory University School of Medicine
Dr. Leslie is the Medical Director of Shepherd Center and clinical professor at the Emory University School of Medicine. Prior to this appointment, he served for ten years as Associate Medical Director of Shepherd Center and Medical Director for Brain Injury Services. A graduate of Vanderbilt University in Nashville, Tenn., with a Bachelor's of Arts and Science degree, Dr. Leslie attended medical school at the University of Tennessee in Memphis. He completed his postgraduate residency training in internal medicine at the Mayo Clinic in Rochester, Minnesota.
He founded and co-developed the Acquired Brain Injury Program, serves on multiple boards and is a member of many associations. Dr. Leslie is a diplomat of the American Academy of Physical Medicine and Rehabilitation and was elected a Fellow in the Academy, where he also serves as Board Examiner. He also serves on the Physician Advisory Board for the Medtronics Corporation in Minneapolis. His memberships include: the American Spinal Injury Association; the International Spinal Cord Society;  the Atlanta Post Polio Association; the American College of Physician Executives; the Medical Association of Georgia; the Medical Association of Atlanta; the Mayo Clinic Society; the Vanderbilt Commodores Society; and the Georgia Board of Peer Review.
He has served on the Board of Directors for the Brain Injury Association of Georgia, as well as the co-Medical Director of the Georgia Model Brain Injury System (GAMBIS) for the TBI Model Systems Grant. Dr. Leslie served on the Board of Directors for the Paralympics.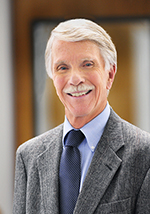 John M. Oldham, MD, MS
Senior Vice President and Chief of Staff The Menninger Clinic;
Barbara and Corbin Robertson Jr. Endowed Chair for Personality Disorders;
Professor and Executive Vice Chair, Menninger Department of Psychiatry and Behavioral Sciences, Baylor College of Medicine
Dr. Oldham leads the medical staff and oversees research at Menninger, and also oversees clinical care at Baylor College of Medicine, including the public psychiatry division of Harris County Hospital District and The Baylor Psychiatry Clinic. An expert in personality disorders and recognized internationally as a leader in psychiatric medicine, Dr. Oldham is board certified in psychiatry, psychoanalysis and forensic psychiatry. Throughout his career, Dr. Oldham has been active in the American Psychiatric Association and is a past president of the organization. Before joining Menninger in 2007, he served as professor and chairman of Psychiatry & Behavioral Sciences and executive director of the Institute of Psychiatry at the Medical University of South Carolina.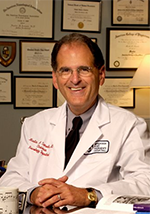 Martin Samuels, MD, DSc (hon), FAAN, MACP, FRCP, FANA
Chairman, Department of Neurology, Brigham and Women's Hospital
Professor, Harvard Medical School
In 1988, Dr. Samuels was recruited to the Brigham and Women's Hospital to create a Department of Neurology from a small division in the department of medicine. In 1994, the department was formally instituted, with Dr. Samuels as its founding chair. Since its launch, the relatively new department has grown to include over 250 academic appointments, including 16 full professors, six with endowed chairs, at the Harvard Medical School. In addition to serving as chairman of the department, Samuels maintains an active clinical practice at the Brigham and Women's Hospital, seeing patients with complex neurological problems. He serves regularly as the attending neurologist for inpatient and consultation services at the Brigham. For his clinical accomplishments, Dr. Samuels has been honored with Fellowship in the American Neurological Association, Fellowship in the American Academy of Neurology, Fellowship in the American Neurological Association, Fellowship in the Royal College of Physicians (London) and Mastership in the American College of Physicians. He has been the discusser in 12 New England Journal of Medicine Clinical Pathology Conferences—the most ever discussed by a single person. Dr. Samuels received his Bachelor of Arts degree in biology from Williams College in Williamstown, Massachusetts. In 1971 he received his Doctor of Medicine degree from the University Of Cincinnati College Of Medicine.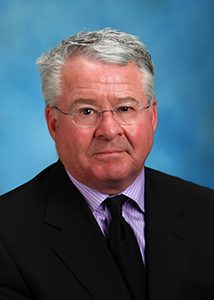 William D. Stanish, MD, FRCS(C), FACS, AOA
Professor of Surgery at Dalhousie University, Halifax, Nova Scotia, Canada
Founder and Director of the Orthopaedic and Sport Medicine Clinic of Nova Scotia
Dr. Stanish received his MD from Dalhousie University in 1970. During his tenure at Dalhousie University, Dr. Stanish was the captain of the Varsity football and hockey teams and was twice awarded the Climo award as Male Athlete of the Year. Further, upon graduation was the recipient of the prestigious Malcolm Honour Award, acknowledging his exceptional contribution to his University and the community. He started his Residency Training in Physical Medicine and Rehabilitation at Stoke Mandeville Hospital, within the Oxford University group of hospitals in Aylesbury, England. His primary focus was Rheumatology, Neurology and Spinal Cord Injuries. This was followed by training in Orthopaedic Surgery under the leadership of Professor Reginald Yabsley at Dalhousie University. Upon completion of his formal Residency, Dr. Stanish then did a combined Fellowship training in Disorders of the Spine and Sports Medicine with Professor John Hall and Dr. Lyle Micheli at Harvard University. Dr. Stanish became a faculty member of Dalhousie University in 1976 and was awarded the prestigious COA French Traveling Fellowship in 1978. He has held presidencies in the Canadian Academy of Sport Medicine, the Orthopaedic Society of Nova Scotia, the famed Herodicus Sports Medicine Society. Further, he has held executive positions on a number of provincial, national and international societies.